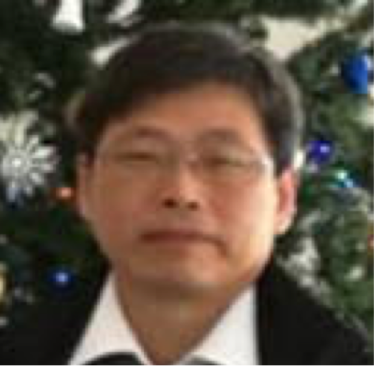 Norman Lin (林偉仁)
---
Biography:
Norman Lin received Master degree in MBA from National Central University and BS degree in electronic engineering from Feng Chia University. Worked for Honeywell IAC TAC in 1991 as system integration expert in chemical process control. Joined DuPont Far Eastern Company in 1995, fully integrated the spinning process control with information system since 1997. Received job assignment as Engineering and Maintenance Manager in 2000. Success integrated SAP PM into organization. During rapid transformation of INVISTA, became PM work stream leader in 2004 and success migration ERP and optimized SAP PM system for INVISTA Asia plants. Current assignment is as Operations director in Far Eastern Fibertech Company (FEFC) since 2007. Lead Safety, Health, Environment (SHE), Production, Maintenance, Technical, QA, QC, S&OP, New product development and Engineering in FEFC. Two major plant expansions projects completed in 2011 and 2015. Familiar with industry automation control, system integration, maintenance, engineering and project management. Experience on overall operations management and sustain business growth with profit since 2001 in FEFC. Received guidance from president and launch digital transformation and facilitate i4.0 since 2016. Quick integrating traditional industry control with IIoT, AIoT, cloud application, AI developing, edge computing and robots into business.
Keynote Topic:
FEFC Smart Factory Transformation
Keynote Abstract:
Far Eastern Fibertech Company Limited (FEFC) now is a subsidiary of the Far Eastern Group. It was founded in 1995 as a 50-50 percent joint venture, combined the "best of the best" from both partners of DuPont Company and Far Eastern Group. FEFC offers high-quality specialty nylon 6,6 fibers for the apparel industry through a world-class manufacturing facility and the most advanced technology. Fully system integration since plant startup in 1997 and continue to adopt emerging technologies within manufacturing. Facilitate smart factory transformation from 2015 to keep leading edge within apparel industry. Developed road map and identified opportunities to develop ambient intelligence systems. Each ambient intelligence system development is required to have interdisciplinary aggregation. The AmI system diagram will help team to narrow down the focus. It will be easy to follow traditional cost and effect analysis for the Aml system development. Several Aml systems deploy in the plant such as wireless power meter network assist mechanical technician, IoT sensors to enhance process operation and SHE management, cooling tower optimization to support utility leader well handle the unit, Collaboration robot and ALuca robot developed for logistic, mobile application to enhance maintenance management and in-time message for managers. Continuous to identify opportunities to develop Aml and require technologies break through to generate more assistant robots.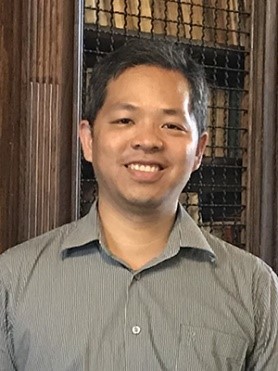 Wen-Huang Cheng
---
Biography:
Wen-Huang Cheng is Professor with the Institute of Electronics, National Chiao Tung University (NCTU), Hsinchu, Taiwan, where he is the Founding Director with the Artificial Intelligence and Multimedia Laboratory (AIMMLab). Before joining NCTU, he led the Multimedia Computing Research Group at the Research Center for Information Technology Innovation (CITI), Academia Sinica, Taipei, Taiwan, from 2010 to 2018. His current research interests include multimedia, artificial intelligence, computer vision, machine learning, social media, and financial technology. He has actively participated in international events and played important leading roles in prestigious journals and conferences and professional organizations, like Associate Editor for IEEE Multimedia, General co-chair for ACM ICMR (2021), TPC co-chair for ICME (2020), Chair-Elect for IEEE MSA-TC, governing board member for IAPR. He has received numerous research and service awards, including the 2018 MSRA Collaborative Research Award, the 2017 Ta-Yu Wu Memorial Award from Taiwan's Ministry of Science and Technology (the highest national research honor for young Taiwanese researchers under age 42), the Top 10% Paper Award from the 2015 IEEE MMSP, the K. T. Li Young Researcher Award from the ACM Taipei/Taiwan Chapter in 2014, the 2017 Significant Research Achievements of Academia Sinica, the 2016 Y. Z. Hsu Scientific Paper Award, the Outstanding Youth Electrical Engineer Award from the Chinese Institute of Electrical Engineering in 2015, and the Outstanding Reviewer Award of 2018 IEEE ICME. He is APSIPA Distinguished Lecturer.
Keynote Topic:
Industrial Innovations with Artificial Intelligence
Keynote Abstract:
Artificial intelligence across industries is on the rise. Artificial-intelligence-powered solutions have been actively implemented all the way from product development to customer experience. However, many technical challenges remain to be addressed. For example, virtual try-on of clothes in the fashion industry is a fashionable technology for the user to virtually try a desired outfit but clothing is difficult to render with visually realistic results due to the nature it deforms and reflects light in folds and crevices. This talk shares our experiences in working on innovative artificial intelligence solutions to overcome key technical challenges and turn the innovations into practical industrial applications.
Hiroshi Shimoda
---
Biography:
Professor Hiroshi Shimoda finished Graduate School of Engineering,Kyoto University, JAPAN in 1989, and he started working for a company as an engineer to develop medical equipment such as MRI and X-ray CT.He returned to Graduate School of Energy Science, Kyoto University as an assistant professor in 1996. He is now a full professor of Kyoto University and a president of Human Interface Society.His research interest includes human-machine interaction, human cognition, work environment, augmented reality, pro-environmental behavior and multi-cultural communication.
Keynote Topic:
Intellectual Concentration and Work Environment
Keynote Abstract:
After information society has been coming, knowledge, idea, data and information became a major value of our society. In such society, the efficiency of intellectual work is important to create more value of our work. In this talk, the concepts of intellectual productivity and intellectual concentration will be introduced, then its measurement method will be explained. Since the intellectual concentration is affected by work environment such as room temperature and lighting,some evaluation experiments will be introduced and their results will be discussed.

TEL : +886-3-463-8800 Ext.2527 FAX : +886-3-463-8907 EMAIL : 2019amie@gmail.com
Address : Address : 135 Yuan-Tung Road, Chung-Li, Taiwan 32003, R.O.C.