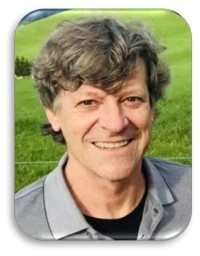 Professor PD Dr. Marino Menozzi
---
Biography:
Marino Menozzi received his physics diploma at ETH Zürich (Swiss Federal Institute of Technology), where he also earned a PhD and habilitated in Human Factors. After a guest researcher position at Nagoya University in Japan, he worked as product developer at Essilor (St. Maur, France) and at Titmus (Petersburg, VA, USA). He joined back at ETH in 2002 where he established the group of "Human Factors Engineering" conducting research and teaching in various topics of human vision and virtual and augmented reality.
For more information:
https://cb.ethz.ch/people/person-detail.marino-menozzi.html
Keynote Topic:
The future, an opportunity for new perspectives in Ergonomics
Keynote Abstract:
Ralph Waldo Emerson (1803-1882) wrote "The purpose of life …is to be useful, to be honorable, to be compassionate, to have it make some difference that you have lived and lived well." The "some difference" in part refers to the appreciation by the society and work is a means for achieving this appreciation. Work is performed since the very beginning of mankind and as a requisite for survival, performance and quality of work is of the utmost significance. Not surprisingly, ergonomic principles came early into play in humans' life. Documented applications of ergonomic principles date back as early as the 5th century before Crist, when ancient Greeks elaborated on conceptual and practical aspects of Ergonomics. In about 1857, the polish physician Wojciech Jastrzebowski coined the term Ergonomics. Up to that time most of work was physical work, such as forestry work. Interests of Ergonomics evolved in parallel with the progress of work and aspects such as cognition, organization and culture became more and more important in Ergonomics. Nowadays, futuristic topics like augmented reality (AR) and virtual reality (VR) or human cyber-physical-systems (HCPS) have become matters of interest, in science and the profession of Ergonomics as well. Despite futuristic technologies, endeavors of Ergonomics are unchanged: to predict potential impacts of work and design conditions of work by adopting a holistic perspective, proposing viable solutions and focusing on system performance and well-being. Throughout history, Ergonomics is concerned with tackling issues of actual work or researching problems at work appearing in the near, foreseeable future ranging between 10-50 years from present. Considering technological development will relieve mankind from the necessity of working for surviving, the task of Ergonomics will adapt a new perspective and the basic needs of human will be considered with priority in the design of work. Thereafter, capacities of the human are integrated to fine tune the design of work. This is different from evaluating needs and capacities of the human working in an existing or foreseeable work system, in which mankind works for surviving. Of course, such a perspective competes with societal demands of work arising from other perspectives. However, the new perspective offers an alternative view in the design of future work. Having an alternative is better than not having alternatives.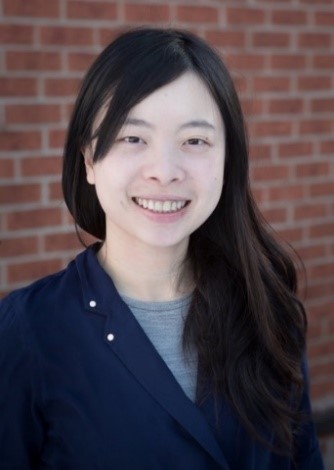 Olivia Lin
---
Biography:
Olivia Lin received her Ph.D in Cognitive Psychology from the University of Waterloo in Canada and received her E.MBA from the Quantic School of Business and Technology in the United States. Olivia co-founded a health technology company in Canada, developing smart fabric technology in the medical sector and previously worked on business development and supply chain in Asia. Throughout her start-up experience, she published with collaborators at universities in journals in human factors and engineering. She has since moved on to become a consultant in the fields of STEAM education, psychology, human factors, technology, and business strategies. As a consultant, she also delivers workshops about psychology and human factors to the general public. Olivia also enjoys spending her time teaching programming to children from the age range of 4 to 18.
For more information:
https://www.linolivia.com
https://www.linkedin.com/in/oyhlin/
Keynote Topic:
STEM Education, Open-Source, Prototyping, Research Methods
Keynote Abstract:
STEAM Education is becoming increasingly important and popular for young children but STEAM education should be just as important for continuous learning for adults. As open-source technologies are increasingly being made available, understanding and using these technologies will be important to facilitate research. This session will be introducing how open-source technologies can be used in research in Ambient Intelligence, such as for prototyping and for proof-of-concepts. Three areas will be discussed: 1) Machine Learning and Open Computer Vision for enhancing the value of data, 2) Open Hardware for prototyping, 3) Augmented Reality and Interactive media for an ambient experience. I will touch upon the ease of learning about open-source tools and the failure points of learning through a collective experience from academia, industry, and from educational teachings to children.

EMAIL: 2021amie@gmail.com

Other Times:
Overseas Chinese University
Address: No. 100, Ciaoguang Rd., Situn Dist., Taichung City 40721, Taiwan (R.O.C.)

2021/03/18~2021/03/20:
National Penghu University of Science and Technology
Address: No.300, Liuhe Rd., Magong City, Penghu County 880011, Taiwan (R.O.C.)